27th January – 1st February
England Tour of South Africa 2023
Why not read Des and Bob's Tour Review, or check out the packages we offered for the South Africa 2023 tour…
Having previously travelled with other tour companies on various tours, I now know what the gold standard is for cricket tours. Charlie and his team are the most professional company I have ever travelled with. Their experience and knowledge was a pleasure and nothing was too much trouble for them to arrange even if it was not included in the package. Not Out Travel is my go-to cricket tour company in the future.
Simply the Best! We found the Tour Dashboard very accessible and easy to use. Pre-departure booking and arrangements worked very well. A very enjoyable and well organised Tour – really pleased to get back on tour after escaping from Sri Lanka and an enforced three year break. Charlie, Bob and Des did a great job and for us facilitated and managed another great cricket tour. Well organised, flexible, friendly and relaxed – as ever nice to be with a good group of similar minded cricket lovers! There was also an excellent pre-tour extension to Ivory Tree Game Lodge. Looking forward to the West Indies in December!
10/10 – more tours to South Africa!
A fantastic tour from start to finish! The booking staff offered a knowledgeable, personal and responsive service together with the direct flights which I wanted. Once in South Africa the organisation was truly excellent with all transfers included, comfortable transport, good tickets and accommodation which was clean, comfortable and a few minutes' drive from the grounds. The non-match day excursions were great and interesting tour extensions were available.
Had the best time, everything was brilliant, Des, Bob and Charlie looked after us so well nothing was too much trouble Not Out Travel our touring family!
We had a fantastic time on our first tour following England abroad, Charlie was excellent to deal with, always helpful and responsive. The flexibility of our bespoke package was a real big selling point for us. Albeit a short trip, it was a great time had by my dad and I. Hopefully I'll have the opportunity to go on tour in the future, and I'll look forward to bringing Charlie and Not Out Travel more business.
The Tyler family (including Mum and Dad) had a very special tour. It was a mixture of new and familiar. The safari was excellent and could not have been better. The cricket experience was brilliant, with excellent seats in grounds that we have never been to. Cape Town was as special as always only made better by the wine tasting trip, which was a great day out. All this was made even better by the company of the fellow tourists – both old friends and new. Charlie, Des and Bob were perfect Tour Managers and made life so easy. Seeing them all again was also very special. Enjoyed every minute and great value for money. Overall, a fantastic trip by Not Out Travel – we will be back. Thank you.
A great trip to South Africa. Great tour.
A truly enjoyable tour in a beautiful country. Well done to Charlie, Des and Bob for their organisation and attention to detail. Hopefully see you in the Caribbean in December.
This was my first ever taste of Cricket on Tour and I certainly chose the right company. From start to finish Charlie & the team made the journey & experience an excellent one. Nothing was too much trouble and all communication was fantastic. The accommodation, transfers, seating & tour managers were great. I'm looking forward to booking again for the India tour and would highly recommend Not Out Travel.
My brother-in-law and I 'ticked' one of our joint bucket lists by going to South Africa for 3xODI matches. Our first ever cricket tour! After researching four cricket tour companies, and in talking to Charlie, his price and itinerary, matched what we were looking for. We have learnt so much from Charlie and his team, and the other tourists, who have all toured with Charlie before. Looking forward to seeing the details about West Indies tour from Not Out Travel.
It was my first tour with Not Out Travel and defiantly not my last. The family feel was still evident and I would never go with another company.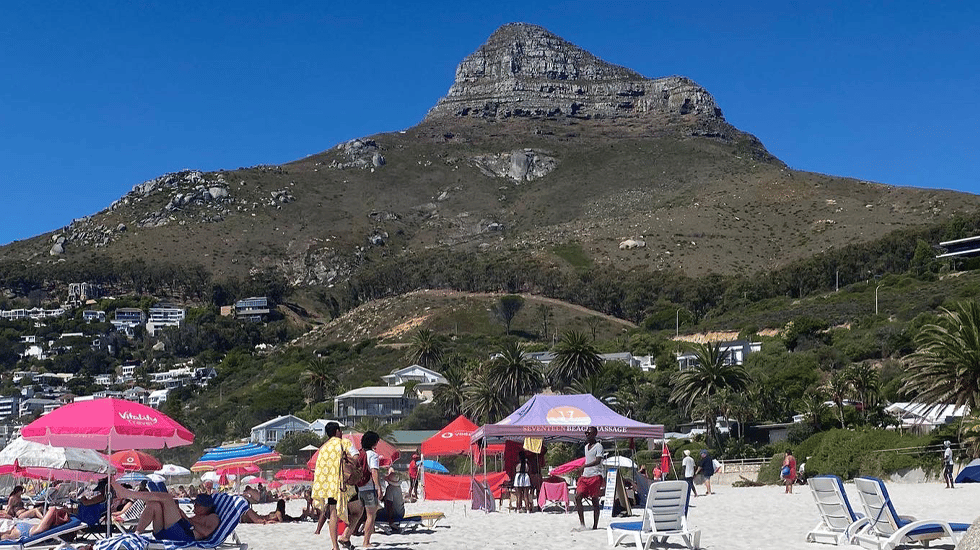 Can't fault the tour! From start to finish well organised. Considering what was included in the tour, it was excellent value for money. It's so good to be able to contact a tour company and speak to a knowledgeable person who is keen with advice and help with any queries. Also good to have an option of paper copies of all the tour information. It's a pleasure travelling with a company that genuinely cares about its customers and has good knowledge of cricket and how to arrange at tour ~ a good combination!
For a fledging business Not Out Travel have certainly hit the ground running. From the time of booking (on Xmas eve) they have been organised, efficient and attentive. All accommodation was of a high standard and conveniently situated for both the grounds and restaurants. A range of interesting tour extensions and excursions were also offered. Their USP is their personal approach and flexibility with nothing too much trouble. They also show the value of having people at every level who truly understand the requirements of their customer base. Many thanks to Charlie, Bob and Des.
Had a great time with wonderful people.