England Tour of South Africa 2023
3 ODIs in Bloemfontein & Kimberley
1st ODI (D/N) – Friday 27th January
Mangaung Oval, Bloemfontein
2nd ODI – Sunday 29th January
Mangaung Oval, Bloemfontein
3rd ODI (D/N) – Wednesday 1st February
The Kimberley Oval, Kimberley
South Africa is one of the greatest destinations to tour as an England fan, and this is a great way to do it. Not Out Travel will be offering a chance to enjoy more of this wonderful country with options before and after the ODIs. You will also get the chance to sight see Naval Hill in Bloemfontein.
Tours are now on sale, so check them out below and don't miss out on the England cricket tour of South Africa 2023!
The ODI Tour – All Three ODIs
24th January – 3rd February
Take in the ODIs in Bloemfontein and Kimberley. This tour includes options to extend your tour with a stay at a stunning Game Lodge in the Pilanesberg National Park, or a visit to Cape Town after the cricket…
LIMITED AVAILABILITY!
… or create your own itinerary!
Whether you know South Africa well and have a certain area you would like to visit, or it's your first time visiting the country and would like to see more of it, we can create any itinerary that suits you. Just contact us to enquire.
Why book with Not Out Travel for the England Cricket Tour of South Africa 2023?
Hear from our Tour Manager Maggi Gibson
Why visit South Africa?
Do as the British swallows do and head south during the winter for some African sunshine and experience the amazing England Cricket Tour of South Africa 2023.
England's ODI tour to South Africa in January is the perfect time to escape the chilly British winter and enjoy the wall to wall sunshine, blue skies and vitamin D on offer in sunny South Africa. The tour will take you to two unusual destinations for cricket supporters – Bloemfontein and Kimberley. Bloemfontein has the only museum solely dedicated to the Anglo Boer war so for military enthusiasts it is a must visit and Kimberley, having been the centre of the diamond mining industry in South Africa is home to the largest man made "diamond diggers hole" in the world. The beautifully restored Kimberley Club is a must visit too having been the African colonial 'Gentleman's club' outpost for the British mining magnates such as Cecil John Rhodes and his cronies!
Combine the cricket matches with visits to game lodges, the Garden Route or Cape Town and you will be blown away by the beauty, hospitality, history and cultural diversity of South Africa.
One of the few countries in the world where you can experience a true African safari and see the Big Five – a visit to one of the country's game reserves is a must. Whether it's the huge world famous Kruger National Park – the size of a small country – or one of the smaller more intimate game reserves you could see lions at dawn, elephant at breakfast, and rhino at sundowners.
South African hospitality is legendary – we love to meet new people and passionately recommend our favourite places. The country is a true melting pot of many fascinating cultures. Nowhere is this more evident than in the mouthwatering cuisine offered by a huge variety of restaurants from Michelin standard haute cuisine to 'braai' (barbecue) shacks in the remotest of villages.
Don't forget the wine!! A visit to the 'Mother City' of Cape Town is a must for a trip to the beautiful winelands of Stellenbosch and Franschhoek and a chance of sampling some really world class wines in the most beautiful mountain scenery. Try South African special Pinotage, a fruity red-blend, or MCC, the country's very own, perfectly delicious bubbly.
In Cape Town you will be spoilt for choice with Table Mountain, The Cape of Good Hope, Robben Island (fascinating prison island where Nelson Mandela spent many years), beautiful beaches, hiking, penguins, excellent shops, art galleries and museums – you name it we have it!
If adventure is your thing, you just have to know where to look. Conquer the world's highest bridge bungee jump at Bloukrans Bridge on the Garden Route, or dive with sharks in False Bay. If that sounds too scary, Cape Town offers paragliding and kite-surfing experiences that are hard to beat.
Truly A World in One Country!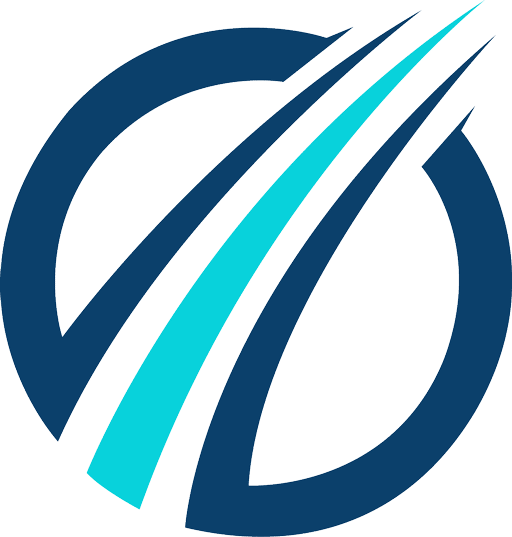 From the time of booking they have been organised, efficient and attentive. Their USP is their personal approach and flexibility with nothing too much trouble. They also show the value of having people at every level who truly understand the requirements of their customer base.
Simon Craig
South Africa 2023
The Tyler family had a very special tour. The safari was excellent and could not have been better. The cricket experience was brilliant, with excellent seats in grounds that we have never been to. Enjoyed every minute and great value for money. Overall, a fantastic trip by Not Out Travel – we will be back.
The Tylers
South Africa 2023
We had a fantastic time on our first tour following England abroad, Charlie was excellent to deal with, always helpful and responsive. The flexibility of our bespoke package was a real big selling point for us. I look forward to bringing Not Out Travel more business.
Ben Heap
South Africa 2023
Simply the Best! Pre-departure booking and arrangements worked very well. A very enjoyable and well organised tour. Well organised, flexible, friendly and relaxed – as ever nice to be with a good group of similar minded cricket lovers!
The Mitchells
South Africa 2023
Our small group had an unforgettable experience, first in the incredible Hunza Valley and then at one of the all time great Test matches. The Not Out Travel service is flexible and customisable – not a hint of the dreaded 'one size fits all' approach of some of the larger tour firms.
The Midgleys
Pakistan 2022
I was pleased to be part of NOT OUT TRAVEL's inaugural tour and they didn't put a foot wrong. All aspects were well researched and the ground agents were exceptional. I'm already looking forward to the next one with the No. 1 cricket supporters tour company NOT OUT TRAVEL.
Richard Brazier
Pakistan 2022
This was the best cricket tour I have been on. It was the little things that made it special, and the appreciation that everyone was slightly different but accommodating their needs was brilliant. I would happily use Not Out Travel again in the future as they were a pleasure to travel with!
David Payne
Pakistan 2022
The Not Out Travel tour to Pakistan was the very best value for money and all worked faultlessly with the best tour leaders. I wont look anywhere else for my future tours, as it was a great personally configured tour with many options that worked for me.
Richard Winter
Pakistan 2022