England Tour of New Zealand 2023
Why not read Nick, Carole and David's Tour Reviews, or check out the packages we offered for the New Zealand 2023 tour…
This was our first tour with the newly formed Not Out Travel. It was great to see so many friends from previous tours and to meet new ones. We were weather affected arriving into Auckland but regular communications with Charlie ensured everything went smoothly. The standard of accommodation throughout was good, the cricket obviously superb. The Tour Managers worked hard throughout and ensured the trip went smoothly. The final dinner was a lovely evening with Marcus Trescothick proving to be a good speaker. Definitely will consider using Not Out Travel again, communications were excellent and company as good as ever, and can't recommend New Zealand highly enough to any cricket lover.
Not Out Travel offer a very professional and flexible touring experience. Their expertise in the industry across all the touring countries ensures a very relaxed and complete experience. I had an unforgettable trip to NZ with a perfect balance of exciting cricket, amazing scenery, adventurous and cultural experiences. Great company and very sociable fellow tourists made me excited for the next time!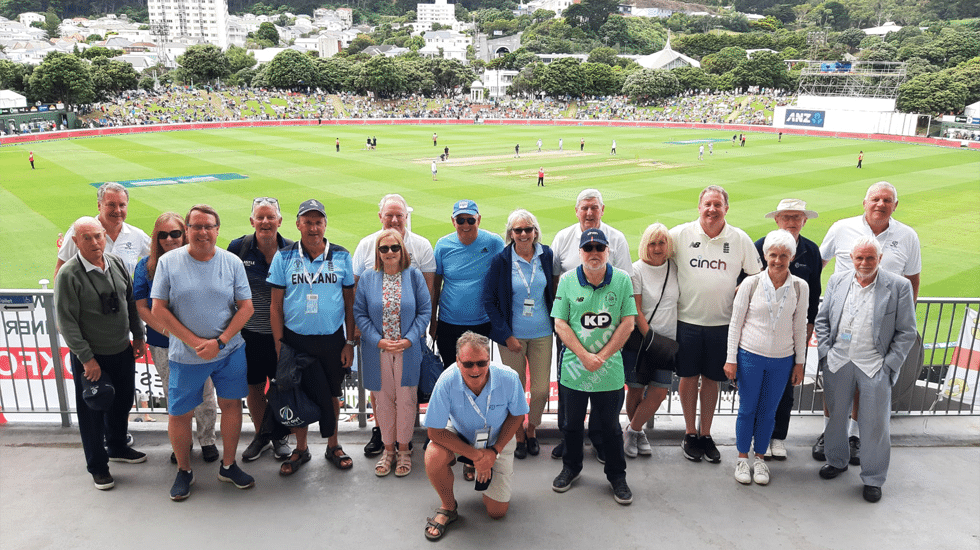 The big plus of travelling with Not Out Travel is the willingness to deal with any 'issues' as soon as they arise. The NZ the weather certainly threw up some challenges! There is a clear and real desire to ensure that clients have an enjoyable experience, and they go the extra mile. We look forward to travelling with Not Out Travel in the future.
Charlie very good with communication and helping us explore our own flight options. The Tour Managers were excellent. Nothing too much trouble. We lost a coat and the retrieving of it took a lot of time and persistence from Nick. They were always available and spent time with all the group at different times. Very approachable. Not Out Travel's flexibility to adjust for people joining and leaving the group on long tours is excellent and essential.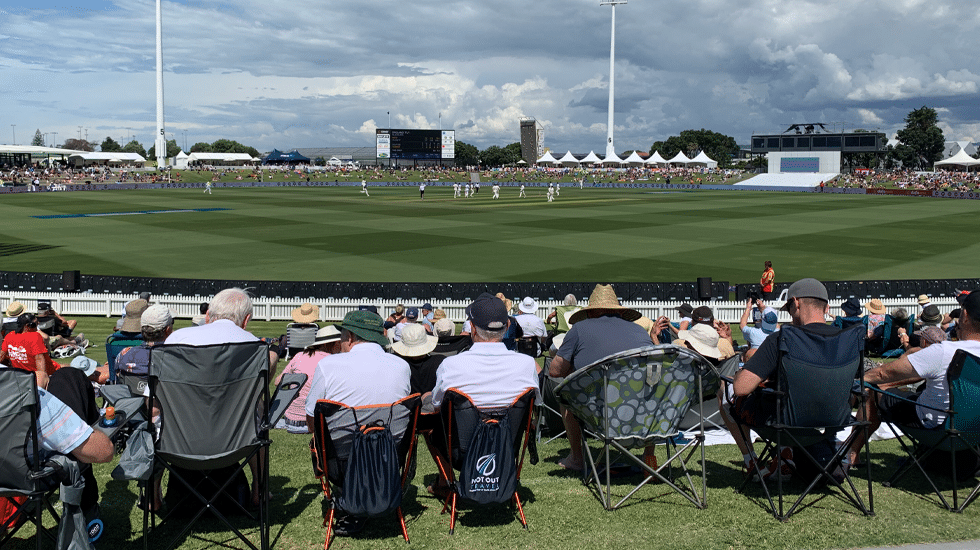 Not Out Travel were very well organised and helpful. Charlie went out of his way to find flights to my requirements and they were much cheaper that some alternatives. The Tour Managers were top notch. I was not well for the early part of the tour and Nick and Carole kept an eye on me. Customer service and flexibility are the key words and Not Out Travel go out of their way to achieve them.
Not Out Travel's personal approach scores highly and is in contrast to some others.
Not Out Travel will be my tour group of choice moving forward. My tours to Pakistan and New Zealand with them has delivered all I could have expected (and more). For my next trip I will definitely choose Not Out Travel as their service and flexibility is better than their rivals… I have travelled with 3 other companies previously.. so I know how the others operate. This is a new tour company to shake up the market. Well done Charlie!
When I first heard that Charlie was launching a new Cricket Tour Company, I contacted him to see if he could fit out tailor made arrangements into his tour group. We toured NZ in 2008 and have friends who we have known for 50 years to revisit. We were fitted into the Batters Tour to the Test Match at Mount Manganui and then make our own arrangements from then until we returned home on 2nd March. Not Out Travel helped us book a flight with Malaysian Airlines via Kuala Lumpur, and like other tourist we were held over there for a day while Auckland airport re-opened after the affects of the cyclone. We arrived more than 24 hours after scheduled, but were met by Nick Joyce and taken hotfoot to join the group for the bus journey to Mount Manganui.
Like many other who have expressed their enjoyment of the venue and cricket we had a wonderful apartment on the 7th floor of Beaumont apartments, and short bus trip to the Bay Oval. Breakfast was booked by Not Out at nearby Dixie Browns, right on the beachfront and a 2 minute walk from the accomodation, where we met most of the group over the six days. 
After an eventful time in NZ, many thanks to Charlie, Nick, Carole and David. Wonderfully organised and so flexible not just to tailor make our trip, but coping with the changes needed to cope with the aftermath of the Cyclone.